YOU HAVE
THE KEY

, OPEN THE DOOR.
WELCOME HOME,
WELCOME TO BODEGA

CASAR DE VIDE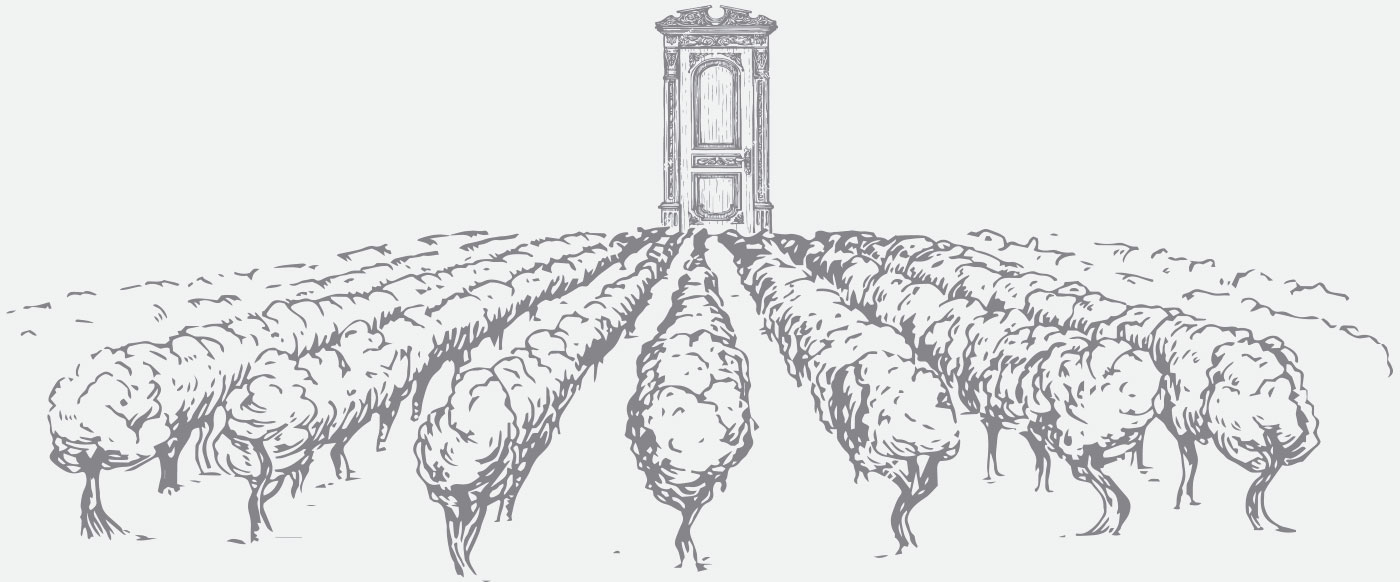 Casar de Vide is located in the municipality of Castrelo de Miño, province of Orense, just a few metres from the river Miño. It is a beautiful landscape where the vineyards draw the land with their elegant contours and unevenness.
The name of our winery means the House of Vineyard as it is composed of the terms Casar, the name given to traditional Galician homes, and Vide, given by its membership of the Concello de Vide, well-known for its traditional vine cultivation. The winery is located in the very heart of Ribeiro D.O., the oldest in Galicia, and aims to become one of the region's wine-growing benchmarks where excellence and quality are essential identifying characteristics, both in their production methods and in their well-regarded wines.
The winery is situated on an area of 2,200 square meters and was built in 1988 with granite stonework alongside the historic house that was founded in 1957. Casar de Vide has been able to incorporate modernity, technology and a cutting edge to the classicism of a land with a unique potential. It has a grape reception and processing building, a fermentation and storage building, a bottling and filtering room, a storage area and a room for visits and wine tastings.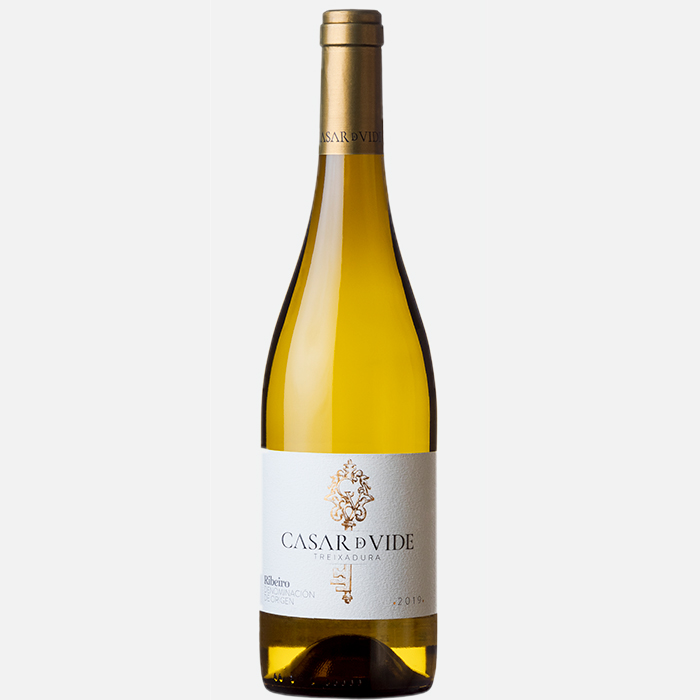 "Closing our eyes and feeling that we are in that place where we really want to be. Life is about moments and the most emotional ones take us to the places where we have been immensely happy."
Casar de Vide is a unique project that responds to the commitment of our president Carlos Moro to seek out new horizons to produce unique wines from the standout wine regions of Spain. The philosophy of our winery is to select the best grapes in the area and produce white wines from native grapes which stand out for their elegance and subtlety, which transmit freshness and delicacy, and which contribute to the ongoing renown and international recognition to the Designation of Origin.
The love affair with Ribeiro began in 2016 as a result of collaborating with local winegrowers to produce 'San Cibrao', the only Galician wine in the Carlos Moro's Personal Selection of Wines. This collection contains 6 very different wines that express the peculiarities of each one of the Designations of Origin where Bodegas Familiares Matarromera is present.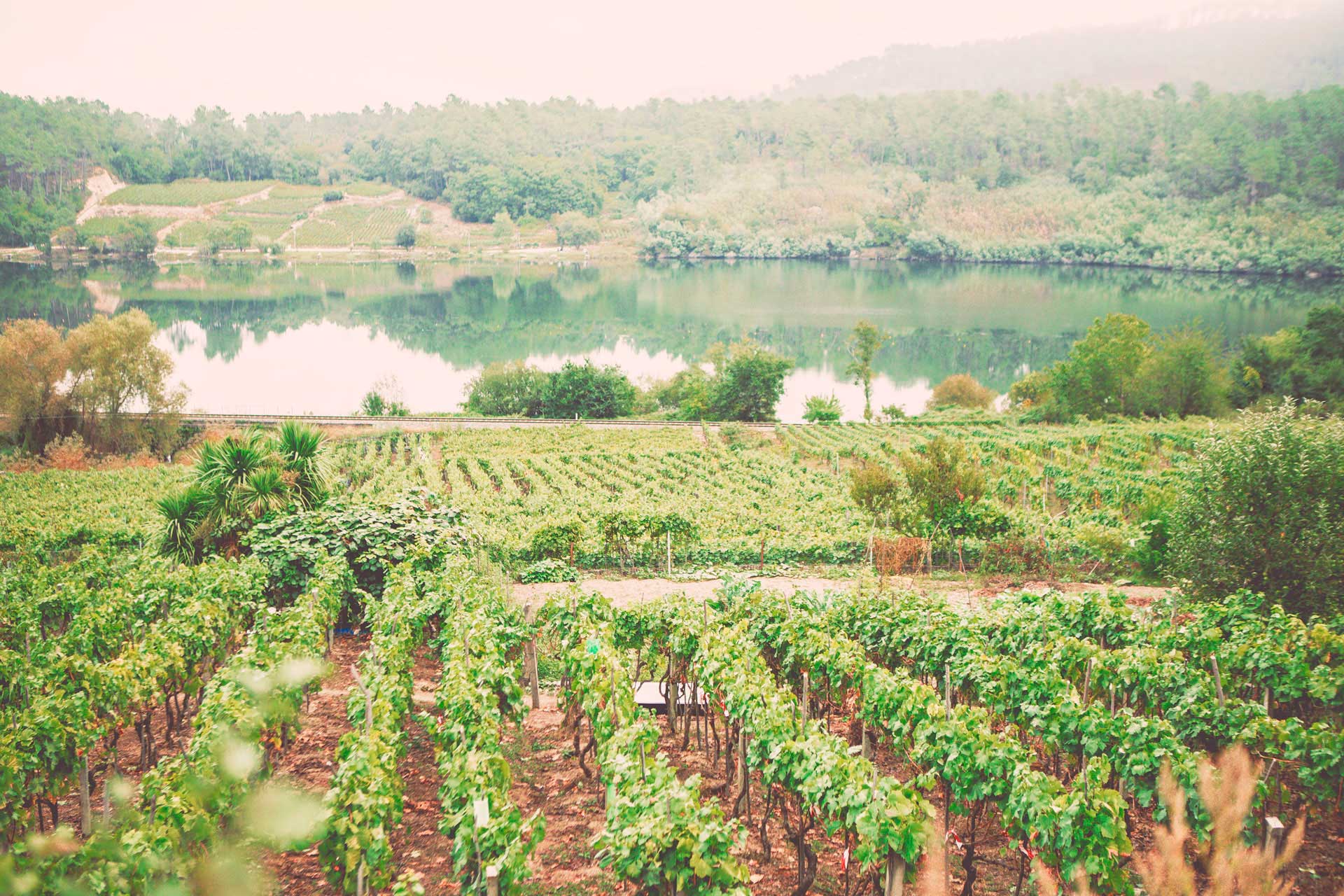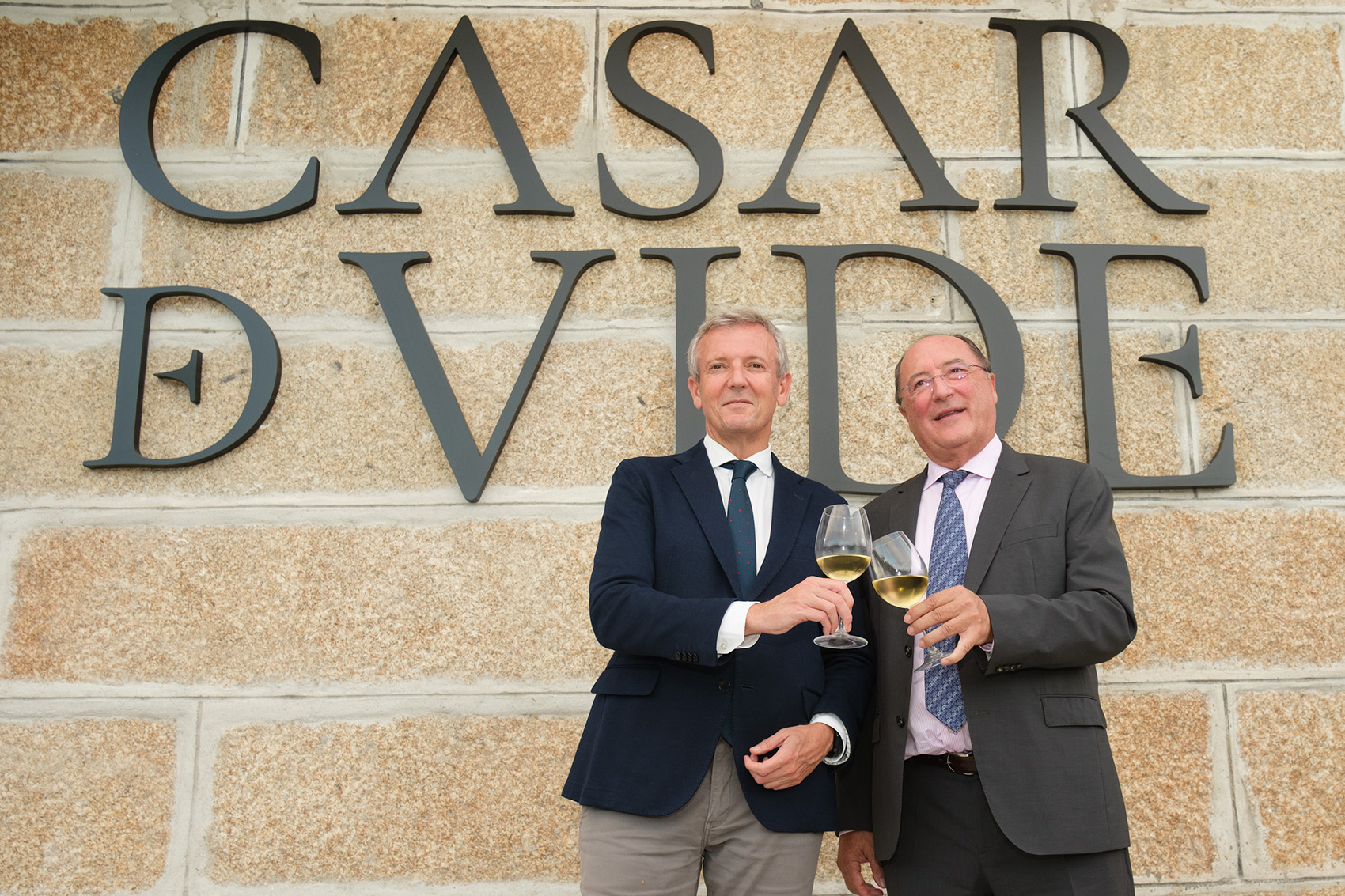 El presidente de la Xunta de Galicia inaugura Casar de Vide
27 de septiembre de 2023. Aunque lleva elaborando vinos en la DO Ribeiro desde 2017 con CM Viña Tenencia, es ahora cuando el bodeguero y empresario Carlos Moro ha inaugurado Casar de Vide, su bodega de Castrelo de Miño. El acto institucional ha contado con la presencia del presidente de la Xunta de Galicia, Alfonso Rueda.
En palabras del empresario y bodeguero, "tras años de reacondicionamiento y mejoras para dotarlo de la más avanzada tecnología enológica, podemos por fin abriros la puerta de nuestra Casar de Vide, la casa de la vid, nuestra casa y también la vuestra."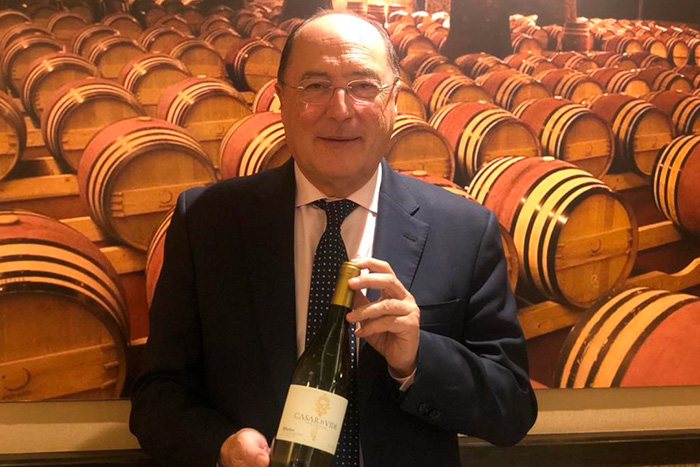 CARLOS MORO PRESENTA EL PRIMER VINO DE CASAR DE VIDE
Ourense, 12 de diciembre de 2019. El bodeguero y empresario Carlos Moro ha presentado hoy en Ourense el primer vino de Casar de Vide, su última adquisición en la D.O. Ribeiro y con la que suma ya diez bodegas en seis de las denominaciones de origen más importantes de nuestro país.
Casar de Vide treixadura 2019, es un Ribeiro con un medido coupage de las más selectas variedades de esta zona ancestral. La treixadura combina a la perfección con el albariño, el godello y la torrontés, para llegar a este vino especial y personal. Un exhaustivo trabajo de ensamblaje en la bodega ha permitido transferir al vino estilo, carácter y equilibrio.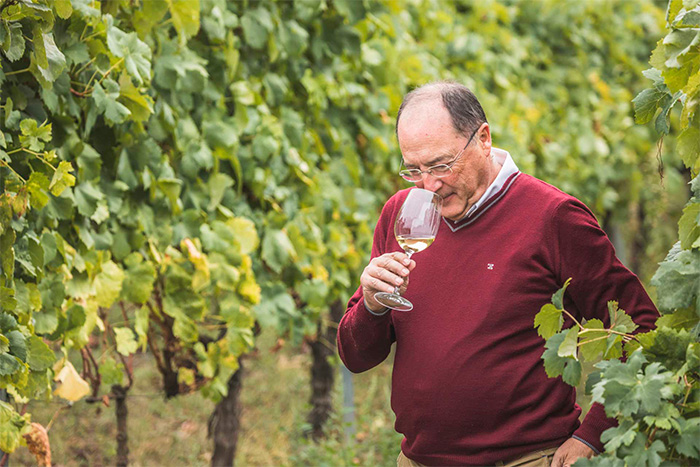 CONCLUYE LA PRIMERA VENDIMIA DE CASAR DE VIDE
Castrelo de Miño, 22 de octubre de 2019. Casar de Vide, la última adquisición del bodeguero Carlos Moro en la D.O. Ribeiro, acaba de concluir su primera elaboración. En total, se han introducido en Bodega 62.000 kilos de uva albariño, treixadura, godello y torrontés de una "calidad excepcional", según el bodeguero Carlos Moro.